LUCY LAWLESS SET TO APPEAR AT OFFICIAL XENA CONVENTION 2013!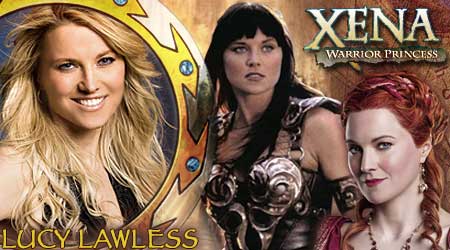 Let the joyous news be spread! Lucy Lawless, the international superstar we all love, has graciously agreed to be with us for Creation Entertainment's Official XENA Convention: The XVIII Celebration, The Final Journey, Part Two. It all happens January 11-13, 2013 at Burbank's Marriott Airport Hotel and Conference Center.

Lucy joins our other 18 already announced stars in being part of this wonderful weekend which really is a "family reunion" in celebration of the series that changed television forever!

Lucy has also agreed to do photo ops for a limited amount of time on Sunday, please reserve yours today as these sold out in a couple of days last time.

Make your plans to be with us: we promise a fantastic time! Click through to: http://www.creationent.com/cal/xebur.htm for full details.
Thanks,
Your friends at Creation Entertainment