Check out the headlines to your right for more news related to Lucy's visit to Rio!
24 June 2012
22 June 2012

Here it is Brazilian fans, if you want to meet Lucy, here is your chance. Lucy just tweeted that she will be at Pier Mava in Rio to meet up with the Rainbow Warrior III.

22 June 2012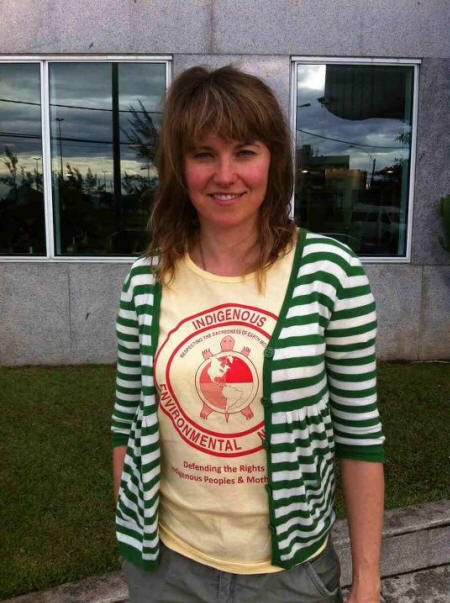 I love this photo - this was taken by Clyaton Thomas Muller who attended the Rio+20 conference. Clayton is IEN Tar Sands Campaign Director and he has been gracious enough to allow me to repost this gorgeous photo.
Clayton's Facebook Page is located here


click on the thumbnail for the larger image

19 June 2012

Looks like the Rio + 20 Earth Summit is going to get a visit from the Eco-Warrior. Lucy just tweeted she is off to Rio confirming an interview she did for TV3 News of a few days ago.
The United Nations Conference on Environment and Development (UNCED), also known as the Rio Summit, Rio Conference, Earth Summit. In 2012, the United Nations Conference on Sustainable Development will also be held in Rio, and is also commonly called Rio+20 or Rio Earth Summit 2012. It will be held June 20-22nd.