Lucy Lawless on
Celebrity Duets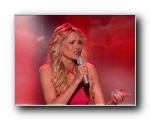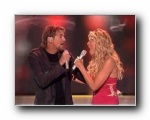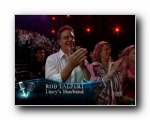 My Mini Review by MaryD

Celebrity Duets #2
I thought Lucy did quite well - okay so she missed a few words (it's not like the song isn't missing a verse or two). Lucy is still nervous. This reminds me of a cricketer who was poetry in motion when he got going. At first he was so scratchy, figety and downright uncomfortable but after a while he started playing his shots and was as I said, poetry in motion (for the cricket lovers out there...Mark Waugh). Now back to Lucy. Lucy will relax and will start having some fun. In the meantime she is giving it her all and I applaud her. Good on ya Lucy!

I know nothing about singing other than singing badly in the shower and in my car so anyone who can sing in front of an audience and make it look good; well my hat's off to them. It takes a lot of courage to do what Lucy is doing - and she hasn't warmed up yet. When she does, she will be a heavenly sight with an angel's voice. Then watch Richard flip his lid...well he has but that's another story.

I hope everyone took the opportunity to vote - my phone was doing a happy dance (for some reason Australians could get through for the east coast voting and not the west coast voting). It was also cool to see Rob (with Sharon..is that Katherine Fugate sitting next to them?) in the crowd cheering on his beautiful and very talented wife (Fox mispelt his surname..tsk tsk).

Let's see what tomorrow brings...