LUCY LAWLESS NEWS
Updating Lucy Lawless Fans with the latest news and multimedia since 1996

Contribute news and other multimedia - email MaryD


31 March 2009
The L Word Interrogation Tapes #4 Now Online
Sgt Duffy has a chat with Niki on Showtime's official site for The L Word







Click here to watch

Lucy Narrates War With No Guns NZ Documentary
Doc 2 Doc is a monthly event co-ordinated by the Screen Directors Guild of New Zealand, where documentary filmmakers get together and show works in various states of progress. Each month a different moderator will chair the discussion. The event is aimed a supporting a healthy documentary community in Auckland.

Our first event will be held at:

Where: The Lounge Bar Galatos
17 Galatos Street
Auckland
When: Wednesday 1 April 2009
7.30pm - 9.30pm

Participants are invited to drinks after the programme.

Out of a call for proposals we made a month ago, four filmmakers have been selected to screen selects from their 'works in progress'. They will also have the opportunity to ask three questions to the audience after the screening, and get feedback on their films. Acclaimed filmmaker Leanne Pooley (Top Twins: Untouchable Girls, The Promise, Haunting Douglas) will be chairing the event, and each presentation will be limited to 15 minutes. The filmmakers range from emerging to established and their projects are just as diverse. Below is a brief overview of our line up:

War with No Guns – director William Watson
Documentary – feature, currently in production

In the documentary War With No Guns narrator Lucy Lawless ("Xena: Warrior Princess") asks a simple question; In an age of civil war and conflict how do we create lasting peace? To answer one of the world's most burning questions we will journey to Bougainville Island in Papua New Guinea and revisit New Zealand's entry into the Pacific's most brutal civil war. In an unprecedented example of peacekeeping, a multinational force, led by New Zealand, chose to leave their guns behind and instead bring guitars and hakas (New Zealand Maori war dance) as their weapons of choice. War With No Guns looks at the fascinating story of how a war was fought without guns, by an army who united the people to peace.



News contributed by Barbara Davies



30 March 2009
Lucy on Spartacus in Regular Role!
Is Lucy Lawless picking up her sword again?
The former "Xena: Warrior Princess" star has been cast in Starz' new action series, "Spartacus: Blood and Sand," the network announced today. The "Spartacus" series is set in 73 B.C. Spartacus was a slave who led a revolt against the Roman Republic.
Lawless, most recently starred in "Battlestar Galactica," plays Lucretia, who with her husband Batiatus own a gladiator camp called the Ludus. They also own the soldier-turned-slave Spartacus. According to the network, "the couple has fallen on hard times financially and has bought Spartacus hoping his fighting prowess will help them regain their status in the brutal world of gladiatorial contests."
British actor Andy Whitfield has been cast as Spartacus after what the network describes as "an exhaustive worldwide search." He has starred in many Australian drama series, including "McLeod's Daughters," "Packed to the Rafters," "The Strip" and "Out of the Blue."
The series begins production April 1 in New Zealand and is slated to premiere on Starz in January 2010. "Xena" producers Rob Tapert and Sam Raimi, along with Joshua Donen, are exec producing the series.
Other cast members include:
Erin Cummings ("Dollhouse") as Thracian priestess Sura, Spartacus' wife;
Peter Mensah ("300," "Avatar") as Doctore, Batiatus' most loyal and trusted slave;
Manu Bennett ("30 Days of Night," "The Condemned") as Crixus, the top gladiator at Batiatus' Ludus;
Antonio Te Maioha ("Xena: Warrior Princess," "Legend of the Seeker") as Barca, a big, hulking brute of a man who is Batiatus' bodyguard and hit man;
Craig Parker ("The Lord of the Rings" trilogy, "Legend of the Seeker") as Glaber, a Roman Legate, who blames Spartacus for his failed military campaign;
29 March 2009
New / Old Lucy Battlestar Galactica Promo Pics
Rex Features has some really cool promo pics of Lucy from Battlestar Galactica. Some of these we have seen before but there are others (like the shot on the left) that haven't been released until now.

Many thanks to Barbara Davies for the link!

Click here to view

Xena and Hercules Episode Stills
Xena - Season 5 Episode Stills

Added scans from the Season 5 Episode 17 episode Kindred Spirits
Hercules Episode Stills - Armageddon Now

Added new scans from the Hercules episode Armageddon Now which introduced The Conqueror and spawned a new genre in Xena fiction.
28 March 2009
Angel of Death Outside the US...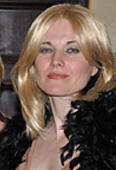 Angel of Death web series couldn't be seen from outside the US but Barbara just sent a note to say she has a link that works for those outside the US. Not sure how long it will stay like that so now is the time to watch it. Lucy's episode is #6 and you get to see her again in Episode 9

Click here to watch

Lucy Birthday Message and Earth Hour
Lucy has posted a new message on her site about her birthday and also what fans are doing for Earth Hour. Last night here in Sydney, the lights went out in my neighbourhood and across the city. It's pretty impressive to see Sydney just go dark like that.

Click here to read Lucy's message!

Happy Birthday Lucy!

On the 29th March 2009 - It's Lucy's birthday!
HAPPY BIRTHDAY LUCY!

I hope everyone is having a great day and wish Lucy all the best for the coming year.



Leave your birthday wishes for Lucy and these will be passed on to her when the thread is closed. If you are not registered as a TX member, you can still post your message - you will be required to register to send your message.

All birthday wishes will be monitored.

Click here to leave your message

26 March 2009
"Gawd no" Lucy Turns Down Lord Mayor Role...
Lord Mayor: 'Gawd no' says Warrior Princess
Lucy Lawless – Stuff's choice for the first Lord Mayor of Super Auckland – has turned down the job. "Gawd, no," Xena the Warrior Princess said after being told she topped the poll.
"I wouldn't take the job even if I had the slightest aptitude for it...which I don't."
This leaves the way open for Auckland Mayor John Banks - and he was a whole lot less coy about taking it when asked.
The poll drew more than 10,000 votes.
Ms Lawless gained 1924 votes or 18.2% of the populist poll.
Mr Banks was just 43 votes behind, on 17.8%
The poll may show the mood of Auckland ready for someone a little less conventional.
From Stuff.co.nz
As Auckland awaits "judgment day" over its future city status, mayor John Banks is in a struggle with Xena the Warrior Princess to become Super-City Lord Mayor.
The Royal Commission on Auckland Governance reports its findings to the public this afternoon, an event Mr Banks has described as crucial to the region's future. He is coy though on whether he wants to be in charge of an expanded city, so we put it to Stuff readers with an online poll.
By the time about 9000 people had voted, Mr Banks had taken 18
percent, while Lucy Lawless – best known as Xena – was coming up with 17.6 percent. Just 31 votes in it.
25 March 2009
Lucy in Spartacus - Recurring Role?

The New Zealand herald has an article about the upcoming 13 episode first season of Spartacus. Lucy is going to appear on the show but also mentioned that Lucy's role will be recurring. Interesting. Hope it's true.


NZ Herald - 26 March 2009 Spartacus returns

Just as the local production on the first season of Legend of the Seeker winds down, another of producers Rob Tapert and Sam Raimi's latest New Zealand-based productions is about to start shooting. And this one will involve Lucy Lawless - Tapert's missus - in a recurring role.

Click here to read more

News submitted by Barbara Davies




Turn Out The Lights - Earth Hour 28 March 2009
In 2007 Sydney created Earth Hour, when 2.2 million homes and businesses switched off their lights for one hour. It was seriously majorly cool to see the lights go out in my city and to see the stars glowly brightly in the middle of the city without the artificial light. They said no one would do it but what started out as an idea turned into reality and now the whole world is going to be doing it!

In 2008 the message had grown into a global sustainability movement, with 50 million people switching off their lights. Global landmarks such as the Golden Gate Bridge in San Francisco, Rome's Colosseum, the Sydney Opera House and the Coca Cola billboard in Times Square all stood in darkness.

Lucy fans have been urged to join in the fun this year! Lucy urged everyone to be more eco friendly and this is a way of doing that. So on the 28th March at 8:30 pm (which is Lucy's wedding anniversary), switch off the lights, turn off the tv, your computer (and other non essential items) and give the earth a bit of a breather.

If you a Lucy fan and want to tell Lucy you are also doing this, you can send your name and location and the list will be given to Lucy!

23 March 2009
L Word in the UK and More Lucy Interrrogation Vid

For those in the UK, Jan sent me the following note:



Season 6 of the L Word starts tomorrow (24th) on Living2 at 22:00

--

The next interrogation tape from The L Word is up and quite amusing towards the end.



Click here to watch

22 March 2009
New Lucy Scan from Sunday Star Times
The New Zealand Sunday Star Times has an article about Lucy's involvement in Starship's new champaign to collect old mobile phones and sell them to raise money for the Auckland children's hospital,

Calli scanned the picture of Lucy with young Ethan from the Sunday Star Times and sent it in.


21 March 2009
Lucy's Call to Duty...

The Sunday Star Times in New Zealand has an article about Lucy's latest campaign fund raiser with Starship and it also reveals she will be guest starring on Rob's new show Spartacus.



Ethan Rae wasn't terribly impressed when some woman called Lucy Lawless posed with him for Starship Hospital's latest fundraiser.

The four-year-old, a former patient who fronts the campaign to collect old mobile phones and sell them to raise money for the Auckland children's hospital, clearly hadn't seen the Xena TV shows that made the Kiwi actress an international star.

After all, said Lawless, "new stars aren't interested in old-timers like me".

Lawless, who recently returned to New Zealand to work on husband Robert Tapert's TV show Spartacus, is a board trustee for the Starship Foundation. She said her enthusiasm for the hospital only grew when she had to call on its services. "One of my kids went there when a cup of tea exploded - it had been in the microwave too often - and burnt his chest".

Starship's site

19 March 2009
AUSXIP Auction 21 March - Lots of Lucy Goodies!
Auction date is fast approaching on 21 March! I hope everyone is ready because this is going to be great! We have some amazing items, some are super rare and having gone through each one of them, I can safely say there is something for everyone in all price ranges.

We have autographed items signed and donated for this auction from Lucy, Renee, Adrienne, Katherine, Steven, Simone Lahbib and many other contributors. They have graciously given of their time and talents to help make the 2009 Annual AUSXIP Charity Auction a success. We all realise we live in tough financial times but let's dig a little deep this year to help those in need.

Some of the items coming up are:

Shark Tooth Necklace worn during Roxy 2007 concert Donated by Lucy for this auction!
Lucy Lawless Xena Costume - Here She Comes Miss Amphipolis - Gold costume!
GORGEOUS Lucy Lawless B/W Portrait by Lida Verner and autographed by Lucy (this 8 x 10 is just SUPERB!)
Autographed Xena Metal Sword by Lucy
Rare Greek Discovery Warrior Women DVD signed by Lucy
Autographed Adrienne Portrait drawn by Renee (the original)
Dine with Xena Alumni - Adrienne Wilkinson and Katherine Fugate!
Have Dinner with Steven Sears!
Boogeyman 2 DVD signed by Renee
Bad Girls DVD signed by Simone Lahbib
Renee dancing at Lucy's Concert - Autographed by Renee
and lots more..I could go on but will have to wait to surprise you all with some more great stuff.
To prepare you all for the auction,
the FAQ
is now online! If you haven't registered yet, you can go to the
user registration page
Coming up tomorrow will also be a special video message from Adrienne about this auction filmed a few days ago!
Many thanks to everyone who participated in last year's auction!
Cheers,
MaryD
Vote for Lucy as Favourite Celebrity Judge on RuPaul

Over at RuPaul's Drag Race there's a poll going on to vote for your favorite pair of celebrity judges. Lucy and Robin Antin are currently in second place with 20%. For anyone interested in voting, there doesn't seem to be the usual restrictions.

Click here to vote

To see Lucy on the show and view screencaptures go here



News contributed by Twink.



Bitch Slap Lucy and Renee HQ Promo and Cap
The site Bitchslapfans.com - has some HQ promo and caps from the movie.

Click here for the promo pic

The lone screencapture of Lucy as Mother Superior and Renee as Sister Batril can be found here (also on the bitchslapfans.com site)



News contributed by Barbara Davies



17 March 2009
Lucy Mention: Undercover Irish - Yahoo GetBack
The following appeared on Yahoo Movies

The Celebrities We Didn't Know Had Irish Ancestry

Some celebrities are glaringly Irish -- Conan O'Brien, Ron Howard, Allison Hannigan -- flaunting their red hair and freckles for all to see. But others are a little harder to spot, hiding behind gangster roles and cowboy hats. We were surprised to find some famous faces with roots on the Emerald Isle, including that of our new President.


Lucy Lawless She may be the most famous actress to come out of New Zealand, but Xena: Warrior Princess is the daughter of the very Irish Catholic Frank and Julie Ryan. She took her now ex-husband Garth's name when they married in 1988.


See more on Yahoo Movies

Lucy Video/Caps from BSG - The Last Frakkin' Special

Just added the Lucy segments from the Battlestar Galactica - The Last Frakkin' Special video and screencaptures. Caps and Video created by Roger.


Click here to view

16 March 2009
L Word Interrogation Tapes - Sgt Duffy and Shane
The L Word Interrogation Tapes on Showtime has been updated with the second interrogation to find out who killed Jenny.

Sgt Duffy interrogates Shane.

click here to view

Lucy Article Scan - TV Guide 16 March 2009
There is a pic of Lucy as Vera in Angel of Death in the TV Guide 16 March 2009 Issue. Scanned by Roger


Click here to view

Angel of Death DVD News
From an interview with Ed Brubaker which has news about the release of the DVD (which would be good for those outside the US who haven't had a chance to see the series)

NRAMA: The DVD version of this is coming out in June - will it be seamlessly joined together, or will there still be chapter breaks?

EB: The DVD will be a feature film cut, and will probably be a lot different than the episode cuts. Some stuff didn't work in the episodes that will in a longer seamless cut, and some stuff that we needed for the episodes, so they all stand on their own a bit, won't be needed for the feature cut. I think it'll be a bit longer, but some stuff from the episodes won't be in it, and other stuff will, is what I'm hearing. I'm really excited to see what they do, and I was speaking to the director about some of it the other day.

Read more


15 March 2009
Lucy on Australian BSG Scifi TV Interviews
The Australian SciFi TV site has interviews with the cast of Battlestar Galactica on Keepsakes, What Will You Miss, Memorable Moments. Lucy talks about how the end of Xena compared to the end of BSG for the cast


This videos are only accessible to Australian viewers - Barbara Davies checked it out from the UK and she couldn't get in.

Click here to view (if you're in Australia)



Battlestar Galactica - The Last Frakkin' Special

Viewers are provided with a comprehensive summary of important events and crucial revelations throughout the entire series, aimed at refreshing the memories of fans as well as educating newcomers before the highly-anticipated final conclusion.

3/16/2009 10:00P
3/17/2009 08:00A
3/18/2009 12:00A
3/18/2009 3:00P
3/20/2009 01:00A
3/20/2009 7:00P
3/21/2009 02:00A



News contributed by LB




13 March 2009
Lucy in Angel of Death Episode 9 Screencaptures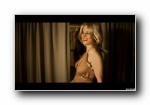 Added HD screencaptures from Angel of Death Episode 9 which features Lucy as Vera. Screencaptures were created by Roger.

HD Screencaptures
12 March 2009
Lucy Mention in Craig Horner Interview
The Torch Online has an interview with Craig Horner (Legend of the
Seeker). Brent, the interviewer sent me the link of his interview with
Craig and there is a Lucy mention (we all know the answer to this
question and it's a no - Lucy mentioned she won't be on LotS any time soon).



TTO: I've heard Lucy Lawless say the same thing about her days in Xena, how being the focus of everything, she soon realized she was setting the tone for the whole set. Speaking of which, is there any chance she'll guest on the show in the second season?





CH: I have no idea, but I can ask Rob [Tapert] and get back to you!



Read the full interview

Lucy Mention - Comic Book Resources

Lucy is mentioned in an interview with Ed Brubaker (Angel of Death) for Comic Book Resources:



You have an amazing cast. It's kind of a "Xena: Warrior Princess" reunion, was that deliberate or did that just happen?





Well, it actually just kind of happened. I wrote the part for Lucy [Lawless] but that was actually [director] Paul [Etheredge's] idea to come up with a part for Lucy Lawless where it would be sort of reflective, a little bit, of their previous relationship where Zoë was her body-double. So the part was sort of written for her. She really threw herself all into it.



Click here to read full interview


Lucy's PSA and Message from Myrina Films
AfterEllen has mentioned Lucy's fantastic PSA "The Difference". Myrina Films has posted a comment in regard to this post:



Hi all,

I wanted to say thank you to Sarah and AE for posting the PSA, but also thank you to AE members for your support.

It was fantastic that Lucy and Eva agreed to narrate for us. They are both strong supporters of the LGBT community.

If you have time, you can check out the other vids at: http://www.youtube.com/user/CAEqualityNow and please pass the PSA's on, repost, etc. Many people have questions about the difference between domestic partnership and marriage. This vid might help to open the eyes of those on the proverbial gay marriage fence.

Hopefully things will go our way with the looming California Supreme Court Prop 8 decision.

"Separate but equal is inherently unequal!"

Jenn

News contributed by Barbara Davis



11 March 2009
Lucy at La Landelle Riding School May 2003
Lucy was in France during the filming of Warrior Women - Joan of Arc segment when she visited a riding school called La Landelle. Nathalie from La Landelle had contributed a couple of the photos of Lucy on the horse to AUSXIP in October 2003. The horse's name is Glycine. Many thanks to Nathalie for the photos and recently I received a note from JC Rouxel who is a teacher at the school with more Lucy pictures!

Click here to view more pics of Lucy and Glycine

10 March 2009
Lucy PSA on Supporting Commitment and Equal Rights
The following video has appeared on YouTube

Lucy narrates a PSA that discusses the differences between marriage and domestic partnership. Supporting commitment and equal rights.

In November 2008 Lucy attended a huge Anti-Prop 8 rally in support of gay marriage. This video is an extension of her support for the LGBTQ community.
Angel of Death Lucy Screencaptures - Episode 6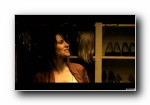 Added screencaptures from Episode 6 of the web series Angel of Death.
Created by Roger
Click here to view Screencaptures
According to Ed Brubaker in a recent interview, Lucy is scheduled to appear in two more episodes:
NRAMA: Fair enough. Last thing - we can't let you go without a teaser, man - what's this week hold for us?

EB: Lucy Lawless! Lucy is in Monday's episode, and I think Wednesday or Thursday's, too. And she's just great in this. She brought a lot to her character and really chews up the scenery. I can't wait for people to see her. I wrote this part just for her, in hopes we could get her, and she really had fun with it.
Click here to read the interview

9 March 2009
Lucy Video Interview on SciFi Wire
SciFi Wire has posted their video interview with Lucy about Angel of Death.


In an exclusive SCI FI Wire interview, Lucy Lawless shares how her role in Crackle.com's Angel of Death, Ed Brubaker's first web-series, began as a favor to friend and co-star Zoe Bell.

Bell portrays Eve, an assassin whose knife to the head on a job-gone-bad forces her to see ghosts and seek revenge. Lawless is Bell's "experienced" neighbor, helping her in her time of need.
The L Word Retrospective...Lucy Video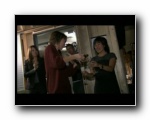 Added video and screencaptures from the last minute or so of The L Word retrospective looking back on the show and how it affected the fans. Lucy is featured at the end party.

Click here to view caps and watch video



Screencaptures and video created by LB.



8 March 2009
Lucy on L Word, Webisode and Flight of the Conchords
It's a busy Lucy night :)
Okay Lucy's episode on The L Word has been shown and I won't spoil it BUT I will say that screencaptures/video will up soon plus The L Word Retrospective that was also shown that has Lucy in the background towards the end (caps/video of that too).
Lucy is now theConchords show..video has been uploaded


Also Showtime will have webisodes called the interrogation tapes beginning tomorrow, so I'm sure we'll see a lot more Lucy there. Just added the link
Update: Lucy's first webisode is now online - Lucy with Laurel
Many thanks to LB for the link!
Bedtime Stories in Italy 27 March 2009
Many thanks to Barbara Bruno for the following news:

Yesterday I saw on TV the Promo of BedTime Stories, in Italian they changed the title in: Racconti Incantati(Enchanted Tales). They were showing the bit where Adam Sandler is in The Colosseum, and you can spot Lucy with the black wig. The movie is coming here on theater the 27th of March.

Here is the Italian Trailer from Walt Disney Picture.


7 March 2009
Lucy on Angel of Death Plus Interview

Sharon Delaney reports on Lucy's official site that Lucy will be making her first appearance on Angel of Death at the end of Episode 5 (9 March). It's not until Episode 6 where we get to see her. Episode 5 was accidently turned on Monday (2 March) and having watched the episode (before they found the problem AND turned on USA only filtering), it appears that Lucy's character of Vera is shown at the end but very blurry.

SciFiWire will also have an interview with Lucy on Monday (US time) in preparation for Lucy's introduction as Vera on Angel of Death.



TV Squad TV's Hottest Female Non-Humans
TV Squad Ten: TV's hottest female non-humans

7. D'Anna/Number 3 (Lucy Lawless), Battlestar Galactica
Rebels are sexy, and D'Anna is no exception. BSG's most curios Cylon got her entire line "boxed" for railing against the Cylon credo and then was resurrected to help fight a civil war. She's icy and tough, but she's also passionate and well spoken. We left her on Earth a few episodes ago, but something tells me we haven't seen the last of D'Anna. She's the last of her line, and that puts her in a very unique position in the Cylon hierarchy.

News contributed by Barbara Davies

Angel of Death Only for USA Viewers - Update
This reply was posted on the Zoe Bell community's livejournal blog, concerning not being able to watch Angel of Death outside the USA.

(Anonymous) on March 7th, 2009 12:36 am (UTC)
Apologies from Crackle

Hi all,

So, I want to come to you here and apologize for the mix up. Trust me, I know how frustrating/annoying/disappointing geofiltering is...especially for fans. Lilacwire is correct, and all I can really say is that we are unable to offer any of our content outside the US. Please understand this is our policy. As many of you probably know, this is part of a larger discussion within the world of online entertainment, and I apologize that you have been impacted.

To "Stevenagy," yes, I am sorry too that more people won't be able to see her work; hopefully this show will push her up to the place we want to see her, on the big screen.

For "anonymous," you can send your hate mail here: ckaszer@sonypictures.com. I am more than happy to listen to your feedback and route it to the proper people, but please do not abuse this channel.

So, again, my apologies, and I hope you understand our situation, as I understand your frustrations. We all are doing our best.

Thanks,
Chad
Community Manager, Crackle
6 March 2009
Angel of Death Interview Video - Lucy Footage
This video

_

is

_

watchable outside the USA. There is footage of Lucy included in this video. Comic Book Resources Video Interview

VIDEO: Ed Brubaker Talks "Angel of Death"
by CBR News Team, Editor

Check out this exclusive behind-the-scenes video of Ed Brubaker talking about the origins of his latest project, the live-action web series "Angel of Death," starring Zoe Bell and available to watch on Crackle.com.

For more on "Angel of Death," check out CBR's early review of the series' first episode and a full report from our visit to the set.

Comic Book Resources Video Interview

5 March 2009
Angel of Death Only for USA Viewers
Wow this is seriously uncool. So much for that - hope everyone saw Episode 5 which I posted the link a day or so ago...if you are outside the US, that would be it until they decide to let it be shown outside the US.

Many thanks to Barbara Davies for the news



Angel of Death is no longer accessible for viewers outside the US.
Crackle's twitter messages here http://twitter.com/crackledotcom include the following:

'open letter to all our followers: my deepest apologies regarding angel
of death, series was to be kept inside the US, but it slipped out'

'if you are having trouble seeing angel of death, and you are outside
the US, it's because it is not available in your country, i am so sorry'

'i understand your frustration with seeing one episode and then having
it taken away, it was a mistake on our end, i hope you all understand'

'i apologize, i understand how annoying that is...we are doing our best
to open all our content up internationally'

'unfortunately it is a regional issue...all our content is US only, but
we working to get it opened up....so sorry!'

Battlestar Galactica Auction Number 2
Live Auction # 2, May 8-10th at the Pasadena Convention Center

The second Battlestar Galactica Live Auction will be held May 8-10th at the Pasadena Convention Center. The second and last of the two live auctions will be bigger and better than the last. This time the event will be held in the new Convention Hall "B", a state of the art convention facility with even more room than before. Preview Day will be Thursday, May 7th from 10:00am to 6:00pm

Click here to read more



News contributed by LB



4 March 2009
Lucy's RuPaul Logo Interview
The previously US only interview has been uploaded to YouTube for
everyone to view. Check it out below. Screencaptures of the interview
are available here
3 March 2009
Lucy Angel of Death Reviews and Pics


AfterEllen.com - Stuntwoman Zoë Bell kicks ass as "The Angel of Death"



Zoë Bell fans, rejoice! Bell's new web series, Angel of Death, premiered this week on Crackle.com, and it's a wild and bloody ride.





<Snipped & snipped pic of Lucy as Vera>





Lucy Lawless isn't in the premiere episode, but she'll appear soon as, Vera, "Eve's curious next-door neighbor, who learns too much, and gets tangled in Eve's web." (And, no, I don't think " Eve's web" is a euphemism for something naughty.)




She does all her own stunts - Stuff.co.nz
Has a Lucy pic with Zoe (Xena days)



Kiwi stuntwoman Zoe Bell, who started off doubling as Xena: Warrior Princess for Lucy Lawless and graduated to playing herself in QT's Grindhouse film Death Proof, now has her own online series. Bell plays Eve, a killer for hire, in Angel of Death on Crackle.com.





News contributed by Barbara Davies



Lucy on RuPaul's Drag Show - Video and Caps
Just uploaded three clips (created by Roger) and screencaptures from Lucy's guest appearance on RuPaul's Drag Race.

Video, Screencaptures and link to Logo Interview

Click here to watch and download

Lucy Interview on Logo - Screencaptures
Logo has a 2 minute video interview with Lucy about her guest judge role on RuPaul's Drag Race. Unfortunately for those outside the US, you can't see it.

Click here to view screencaptures and the video (if you are live in the US)

2 March 2009
Lucy in Angel of Death Episode 5

Lucy appears (somewhat blurred) right at the end of this episode. It's extremely violent and Zoe does an exceptional job. I'm not quite sure why this episode popped up early..it could be a mistake. It's due for release on the 6th March according to the site.

Angel of Death Ep 5 "Escape" starring Zoe Bell

Eve's tied up with a gun to her head. Basically screwed. All she
needed is 1 more second. Can she escape?




Lucy Mentions - The L Word Final Episode
This Week on TV - TV Envy

The L Word (Showtime, 9pm): Series finale. "A detective (Lucy Lawless), puts the whole gang of girlfriends in jail while she attempts to get to the bottom of the mystery of who killed Jenny." Xena? Girlfriends in jail? Someone's sapphic dreams are coming true.

AceShowbiz - 'The L Word' Preview of Season Finale: Last Word



The girls find themselves in a situation with the law. Sergeant Duffy (Lucy Lawless) investigates Jenny's death, and someone; Bette, Tina, Alice, Shane, Helena, Max, or Kit will take the fall.



there is a promo of the episode but no Lucy

1 March 2009
28 February 2009
Excellent New Lucy Interview - Sirens of Cinema
Sister Mary Prostitute The Cyborg Warrior Princess or The Career of Lucy Lawless.

Sirens of Cinema #13

Lucy interview / article which has to be the best article I've read on Lucy for a long time (going back to the Metro article way back when)

Lucy talks about working on Xena, Battlestar Galactica, Angel of Death and other topics. It's a very long interview (6 pages). The title is a bit odd but the rest of the article is fantastic. Something else which amused me was the picture of Mother Superior from Bitch Slap ...notice Lucy's wedding ring..very fancy for a nun :)

The article was scanned by LB and transcribed by me (if you find any typos..they are mine)