Episode #6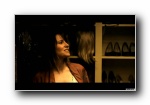 Episode #9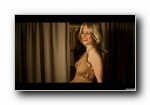 Lucy Interview from Angel of Death
DVD - Parts 1 and 2

SciFi Wire has posted their video interview with Lucy about Angel of Death.
In an exclusive SCI FI Wire interview, Lucy Lawless shares how her role in Crackle.com's Angel of Death, Ed Brubaker's first web-series, began as a favor to friend and co-star Zoe Bell.
Bell portrays Eve, an assassin whose knife to the head on a job-gone-bad forces her to see ghosts and seek revenge. Lawless is Bell's "experienced" neighbor, helping her in her time of need.
Lucy is interviewed on the set of Angel of Death about her character "Vera"

Blair Butler took a little trip to the set of a web series starring Zoe Bell, who you might remember as the New Zealand-based stuntwoman from Grindhouse and Lucy Lawless, who made herself famous by playing Xena. It's called Angel of Death and Blair grilled them about the story
Comic Con Panel - 24 July 2009 (No Lucy)